1. Subscription Box Service
If your bride-to-be is passionate about a subject, buy an annual subscription to the magazine of her choice or perhaps a monthly delivery of chocolate will be more to her liking.
2. Script Vase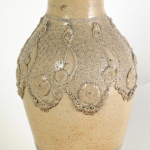 Personalize a porcelain vase with a line from the 'first dance' song they've chosen for their wedding reception. Have this in script, rather than print.
3. Beach Bag with Honeymoon Essentials
Is the bride-to-be honeymooning in tropical climes? A tote bag filled with a few essentials would be perfect for her. Combine this gift with a few friends for a well-rounded group gift.
4. Travel Jewelry Kit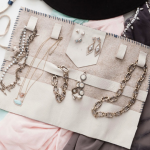 For the bride-to-be who travels a lot and loves her jewelry, help her make sure that her gems get safely from A to B with a travel case with little pockets perfect for all her necklaces, bracelets, earrings or rings.
5. Luggage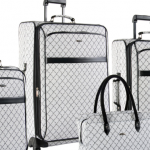 Have you seen the bride-to-be's luggage for her honeymoon? Gift an upgrade with a style you know she'll love. If she's a habit of losing things, you can buy luggage with location trackers for a high-tech cool case.
6. Date-Night Tickets
The gift of date night will be appreciated whilst the wedding bill is being paid. Check out up-coming theater shows or gigs by their favorite band or singer. If you're unsure, or the dates don't fit, consider gift cards for the local movie theater or their favorite restaurant.
7. Ice Cream Maker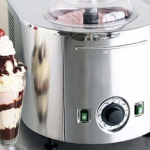 Let your couple experiment with ice cream flavors for dessert. Add alcohol or vegetables to create some unusual tastes to play with.. Even if your friend isn't great in the kitchen, she'll love this dish