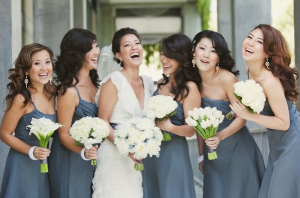 We love weddings and more importantly, we love hearing stories on how brides asked their best girls to be in their wedding party. We've heard many touching (and funny) stories over the years and we can't wait to share some of them with you.
Looking for a creative way to ask a friend to be a bridesmaid or maid of honor? Look no further, we've got some great ideas for you.
If your friend lives far away, rather than calling her, send her a bridesmaid card from Advantage Bridal asking her to be a bridesmaid or, make your own Will You Be My Bridesmaid card using pretty stationary or scrapbooking paper.
Does your girl have a great sense of humor? Print some pictures of ugly bridesmaid dresses  and ask her to choose the dress she'd like to wear for the wedding. Or make a collage of dresses, create a card and write something cute like "You don't have to wear one of these monstrosities to my wedding if you'll be my bridesmaid!" However you present it, we're sure you'll both have a laugh and she'll be so relieved not have to wear one of those dresses!
Does your girl like to read?
Wrap up a bridesmaid guide book in cute wrapping paper or a decorative box. Include a note saying "Thought you might need this in the not so distant future," she'll get the hint. Don't forget to write a special note on the inside of the book telling her why she's such a great friend, she'll really appreciate the gesture.
We can't help but get all sweet and sentimental around weddings so we really love this next idea. Make a small photo album or scrapbook of pictures of you and your friend. Leave the last page blank and write your wedding date on the page with a note "Can't wait to fill this page with a photo of us together on my wedding day – would you be my bridesmaid?" So cute, we can't even stand it!
Celebrity obsessed!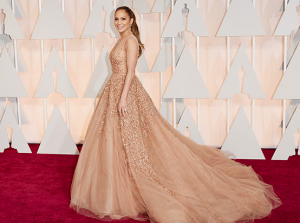 If you're celebrity obsessed like some people we know, we suggest this really cute idea. Search for celebrity wedding photos and print a photo of an elaborate celebrity wedding. Replace one of the bridesmaid photos with one of your friends and write something cute or funny in the card. Yours might not be a celebrity or paparazzi filled wedding, but we're sure you and your best girl can rock the reception just as well!